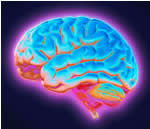 Collaboration
Collaboration, in the past, has meant many things and had many definitions. It could include the mundane such as, e-mail, fax, or telephone conversation. Or it could include the complex such as, file sharing, idea sharing, team work, and project execution.
Many of the services and tools are not nearly sophisticated enough, cost too much, or are far too complicated to set up and learn.
Are You Talking About Project Management?
It's not just project management that is important. It is providing an acceptable solution for people in two or more different places to work together as if they were side by side. One that encompasses than simply project management. One that includes message posting, file sharing, can track conversations and develop a knowledge base of your most important corporate asset Brainpower. We feel that if someone really sat down and examined the elements that are essential to remote workplaces, it would be a major step. Thus far, people have just added functionality to what are essentially message boards. That is not and never was good enough. With that said, Clinecta can show you how to manage your business, your projects, and just about everything else in a true collaborative manner.
Use your existing infrastructure
Use your existing applications
Use our tools and techniques to create a true collaborative environment.
Collaboration Engine Features:
Location Detection
Queue Management
Network Interpolation
Web-based Text Chat
Instant Messaging Gateway
Voice-over-IP
IP-Based Telephony Conferencing
Live Video
Web Page Sharing
SSL Form Sharing
File Sharing
Remote Desktop Sharing
Interfaces to Outlook
Interfaces to Help!Desk
Interfaces to Other Applications
Event History
Caller Profiling
Employee Profiling
Central Administration
Live Monitoring
Reporting
Hosted or On Site Implementations
We offer our services either as an ASP (Application Service Provider) where we host The Meeting Matrix collaboration technology at a low cost monthly fee per user, or as a scalable enterprise solution where The Meeting Matrix can be located and managed on your site.