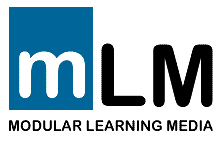 Clinecta is proud to present Modular Learning Media:
Modular Learning Media is the newest component of The Learning Matrix.
We've designed a methodology and tools to support fully interactive video, presentations, and text using commonly available tools and techniques.
In partnership with the quickcare.org development team, we invite you to view an example now.
With the Modular Learning Media methodology you can:
Present your content and material as if you were live in the browser
Interact with other multimedia presentations, examples, and text
Achieve a higher rate of retention with a first person interpersonal presentation
Produce richer and more compelling content
Develop multimedia learning without in-depth development tools and technical knowledge
Reach a larger and more diverse audiance by using our multimedia optimization methods